MASTA Onsite Vaccination Service
Why Masta?
As well as our extensive clinic network, we can provide onsite vaccination clinics for travel, public health (including flu) and occupational health purposes. We understand that your employees may not have time in the working day to attend a MASTA clinic in person, so we can bring the clinic to your place of work instead.
How does it work?
1. Contact Us.
Contact our sales team at
b2b@masta.org
or on
0113 238 7552
2. Arrange a date.
We will arrange a date and time convenient for yourselves for our visit.
3. Clinic Day.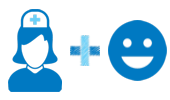 The MASTA nurse will attend, set up and provide any services needed on the day.
What do our customers say about us?
'The MASTA flu service was easy to organise; I pretty much gave the MASTA team the dates we wanted and everything else fell into place. I found MASTA to be efficient and professional and issue-free. I would recommend MASTA as they are a local business and offer a competitive price. We would be very likely to use MASTA again in the future'
Tristan Marshall
HR Administrator
Sky Betting & Gaming
Back to Corporate Services